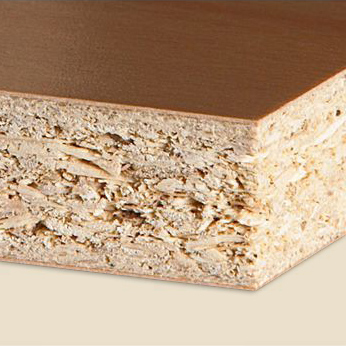 Product Description
Particleboard Panels are formed and bonded through high pressure compression of wood fiber and particles together with an interior resin. This process creates a substrate providing extremely smooth, tight and grainless surfaces. Particleboard panels are graduated, with the finer wood particles on both faces. Final sanding of the faces maintains consistent thickness and quality.
Features
Applications
Notes

Smooth, grain free surface.
Tight, uniform edges that permit a variety of edge treatments.
Excellent substrate for lamination.

Furniture
Cabinets
Speaker Cabinets
Raised Panel Construction
Door Parts
Flooring
Store Fixtures
Shelving

Where dimensional stability is a must, be sure to consider particleboard… Great as a lamination substrate.
Please select a product category from the list below to view available items.
Our Suppliers
Below are our suppliers for the products shown on this page. Please visit these links for detailed product specifications.