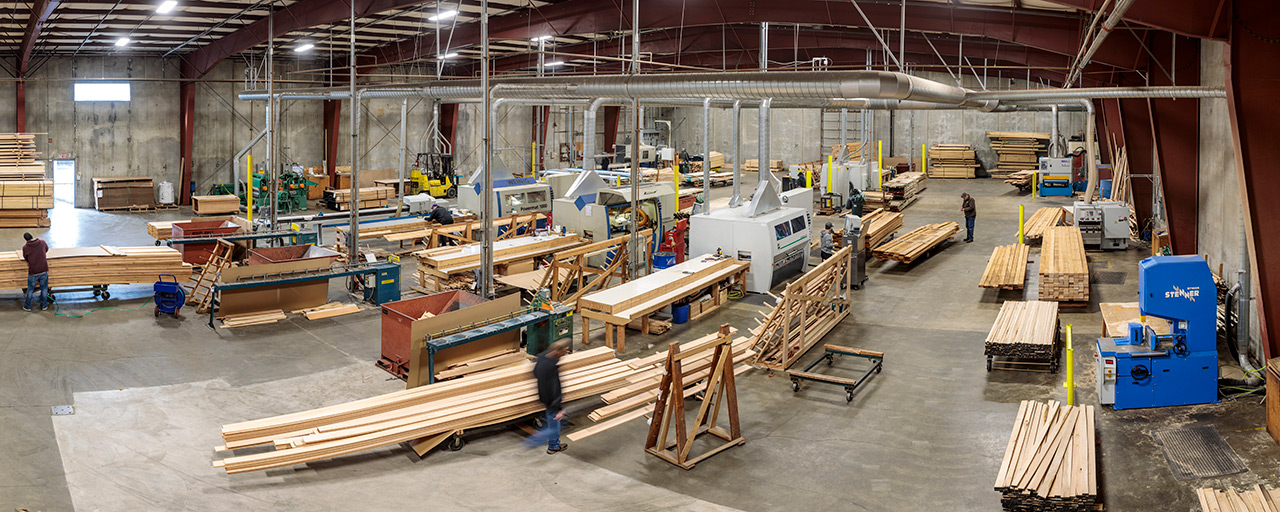 Sales Staff
Trained and eager to help. Our inside and outside sales staff averages 24 years of service.
Inventory
Sizable inventories are stocked to readily fill our customer needs in a timely manner.
Delivery
Eight delivery trucks circulating throughout Western Washington and Hawaii on a daily basis.
Non-Stock Items
We can source those "tough to find" items, arrange custom overlays, quote your cut-to-size requirements, or assist you in a myriad of other ways.
Four State-of-the-Art Moulders
Ample equipment to maintain stock levels and minimize lead times on your custom profiles. Hardwoods or softwoods – no problem.
Precision Profile Knife Grinder
All standard and custom profile moulding knives are made in-house. Our computer-driven system provides extremely close tolerances.
Opti-Rip Cutting Station
Scans and optimizes lumber for the most efficient cuts. Laser controlled for speed and accuracy.
Profile Sander
Sanding capabilities to 180 grit.
Drum Sander Widths to 42″
Two-sided finishing capabilities to +/- .010″.
UniRip Straight Line Rip Saw
Multi-blade rip saw with cutting heights to 110mm.